Looking forward to 2020 and beyond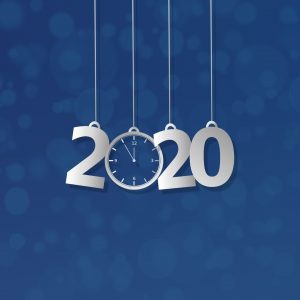 There is a lot of excitement this time of year around the holidays and the new year just a few days away. One question that many business owners start asking themselves now (if they weren't already thinking about this a while ago) is: what are my goals for 2020 and what do I need to do in order to reach those goals?
Some people are going to be looking at 2020 and thinking they want to increase sales; grow their mailing list; do more for their communities – the list can go on and on, but the key takeaway is this – let's look at what your main goals and priorities are for 2020 and write them down.  Then, with each of those goals, let's come up with 5-7 strategies you can use to meet those goals along with the resources you will need to complete the goal.  The 5-7 strategies are necessary at the beginning because it allows you to pivot quickly to another strategy if the earlier one didn't work.
If you need help in getting your goals and strategies in place for 2020, let's talk!