Jennifer R Glass releases new book; shows small business owners and entrepreneurs how to grow their business with smart marketing and strategies to grow.
Jennifer R Glass, CEO of Business Growth Strategies International, LLC recently released her new book, "It's the Bottom Line That Matters: Quick Tips & Strategies You Can Use Right Now to Grow Your Business in The Next 12-Months" to help the millions of small businesses around the globe stop wasting money on marketing ideas that simply don't work!
"So many small business owners think they have to keep throwing money away by spending it on marketing campaigns that show little to no return on the investment simply because that's what every 'guru' is telling them to do," says Jennifer Glass. "By knowing the right ways to market and showing the market-dominating position in the marketing efforts, small business owners quickly see how a few tweaks they make in their marketing efforts can result in tremendous gains, and often, without spending a cent on hard marketing tactics!
"By using the strategies in my book the right way, my clients have found that people are coming to them much more often, resulting in higher sales and profit margins.  We look carefully at what they're doing now, how they are doing it and what their messaging is conveying to clear things up – so whether we are looking at a joint venture strategy or an upsell/cross-sell/downsell opportunity and more, my clients know they're operating in the right direction, and sometimes at no out-of-pocket expense! These same strategies are available in the book and are there for any small business owner to learn from and WITHOUT ANY PRIOR EXPERIENCE!"
"Know the ways to market & have a market-dominating position:
SMB owners can make a few tweaks in their marketing resulting in tremendous gains often without spending a cent on hard marketing tactics"
The ISBN for the book "It's the Bottom Line That Matters" is 978-0578547992 and is available for purchase on Amazon or from any other seller by looking up the ISBN number. Bulk order requests for educational or promotional purchases of "It's the Bottom Line That Matters: Quick Tips & Strategies You Can Use Right Now to Grow Your Business in The Next 12-Months" can be made by contacting Business Growth Strategies International at +1.201.645.0132 or by emailing bottomline@bgsicoaching.com.
About Jennifer R Glass: Jennifer R Glass is CEO at Business Growth Strategies International, LLC (formerly Credit Cards, NJ). BGSI, through its various divisions – bgsipayments, bgsicoaching, www.bgsiacademy.com, bgsimarketing & www.ccnjhost.com – provides a robust and best-in-class solution for business owners looking to grow their business and revenues.
Ms. Glass is frequently asked to speak on numerous stages, including having been a three-time top college speaker, the Small Business Development Center – an organization providing consulting, training and other services to approximately one million small business owners and aspiring entrepreneurs each year and presents on topics such as "QUICKLY Get More SALES & REVENUES the EASY Way," "The 3 Secrets to Getting More Customers," "Optimize YOUR LinkedIn Profile to Maximize Your Revenues," "The 9-Point Sales Process to Getting More Revenue," and her keynote address "Does Success Equate to Happiness?"
Ms. Glass recently co-authored "Reach Your Greatness" with ABC's "Secret Millionaire," James Malinchak and has her book designed to help small business owners learn how to effectively get more clients without having to waste money on marketing that simply doesn't work.
Because of the work Ms. Glass has done over the last 15+ years, she has been featured in numerous media outlets, including ABC, CBS, NBC & Fox, is recognized as a leader in business by more than 1,000 organizations, the Small Business Development Center, SCORE, several top global accounting firms, commercial and investment banks and was even named as a top woman in business leader by Acquisition International Magazine among other publications. You can check out a sampling of Jennifer R Glass' recent interviews here.  Ms. Glass is also highly sought after by business owners, entrepreneurs and professionals looking to increase their business via social media and other channels.
About Business Growth Strategies International, LLC: Business Growth Strategies International, LLC (BGSI) was formed in 2005 by Jennifer R Glass to help small business owners get the growth tools and strategies necessary to help them in today's competitive business environment. Whether it is learning how to get more clients and revenues the easy way through the business growth coaching platform (BGSI Coaching & www.BGSIAcademy.com) or having an easier way to make getting paid hassle-free and allow for more solutions to get higher dollar sales via www.BGSIPayments.com, we've got the tools and know-how to make you stand out from the crowd and BE THE DESTINATION your clients need.
Find out more about BGSI at https://www.bgsillc.com or follow us on Facebook & Twitter at @bgsillc.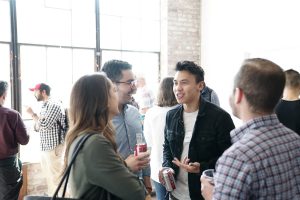 How many of you are going to networking groups/meetings? I am often invited to and asked to attend numerous groups and meetings as part of my role as VP of my local Chamber of Commerce, but also as a speaker and educator for various groups.  What amazes me most is how many people go around the room, make very little effort to try and get to know the person they're speaking with and say "here's my card. Call me if I can ever help!"
Now a lot of you may be wondering, what's wrong with that above statement, "call me if I can ever help," right? Here's what's wrong with that statement – the person making it is 99% of the time not caring about the individual they're speaking with, they're simply looking for the sale and saying "call me if I can ever sell you" and not "how can I make your business/life better by being a resource" – you want to be seen as someone that people want to speak with. You want to be seen as someone that is a connector – bringing various people together, even when it is NOT your business that is benefiting! Why? Because in the long-run, you do benefit when someone sees you as caring because of the Law of Reciprocity – people feel indebted to those that help them.
Try it out next time you're at an event – go up to people at the event and ask them how you can really help them. Say to them, I'm not looking to sell you – what do you need in your business most right now? That may be a new marketing plan, a new website, a VA, a new hire, etc and you may not be doing ANY of what they're looking for, but if you know people or resources you can refer them to, you're now in good favor with them!
Do you need resources to know of when speaking with people? Look at companies like Fiverr, FreeeUp and other such sites where you can direct these people to go when they need the assistance they may require.  Also, take a look at your LinkedIn network – who do you know in a specific area that may help?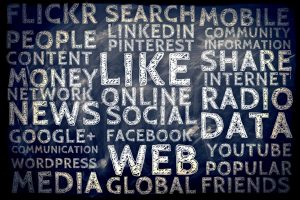 Did you know that Jennifer R Glass has been featured in many areas including on the major news networks along with multiple other sources? Furthermore, Jennifer has been interviewed on many radio programs, podcasts and more.
Below are a few of the recent interviews Jennifer has given, chock full of insights that you can use to grow your business! Please note that clicking on a link below will open a new tab/window in your browser.
Are you looking to interview Jennifer for your program and have her share her insights with your listeners too? or book a time to chat with her today!
Today I'd like to teach you about the three most important start up marketing tools you need to get and keep new customers.
In person: It's essential you meet with customers/clients in person whenever possible. This shows you respect them and take the time to work with your clients to give personal attention to each of them.
Follow up letter: Always take a moment to send a follow up letter about what you talked about, new agreements or partnerships made and to thank them for taking the time to meet with you. Likewise, you should always send thank you letters or small gifts to partners you find success with.
Phone call: Use a telephone call to follow up with them to talk again about the matters you talked about in your meeting and offer any assistance you can to help their business run smoothly and more successfully.
None of these will work if you don't have a quality product/service to back you up!
Here are the key steps for putting together your start-up marketing tools:
Research potential customers, buyers, competitors and their preferred methods of distribution.
Talk to potential customers. Take a hard look at your product from a customer's perspective and see what it needs to be successful.
Follow up with your 3-step process from above.
Develop systems for contact follow through, quality control standards and customer service.
Develop post-sale follow up system to keep lines of communication open is customers and build on your current relationship which increases future purchases.
"Marketing and innovation produce results; all the rest are costs" Peter Drucker, management consultant
Here's another one I love from an icon:
"If there is any one secret of success, it lies in the ability to get the other person's point of view and see things from that person's angle as well as from your own." Henry Ford, Founder of Ford Motor Company
This lesson has offered you the tools to put together a start-up marketing plan that can be used over and over again to help your customer base and business grow in a manageable way. The tools offered in our FREE test drive offer these very same things.
Today you're going to learn how to find a target market of potential customers so you aren't wasting precious resources on blitz marketing. So, the two questions you have to ask yourself are:
What do people really want to buy from me?
What related products are they already buying?
Once you figure this out you will know who is more predisposed to purchase your products/services. Then, you find other businesses with the same customer base who you can customer share with. Come up with an incentive and great arrangement to encourage both of your customer bases to shop at both of your stores.
The basic concept is this:
You want to find existing businesses who have the customer profile that you are looking for to market your products/services to.
Then strike up a relationship with those business owners to work out an incentive for customers to purchase from both businesses.
As a result, you have an audience to market to and they generate an added value from their current base.
So, how do you figure this out? There is a great formula from Jay Abraham you can follow with great success.
LV = (P x F) x N – MC
Here's what it all means:
LV is the life time value of a customer
P is the average profit margin from each sale
F is the number of times a customer buys each year
N is the number of years customers stay with you
MC is the marketing cost per customer (total costs/number of customers)
Once you know how much you need to spend to attract a new customer, you will know how much of an incentive you can offer to a business to help attract new customers.
So, here's your step-by-step process:
Find companies who already have the customer base you are looking for.
Negotiate an incentive for them to share that customer base with you.
Focus your marketing resources to this group of predisposed customers.
If you need help working through this process, check out our FREE test drive for the most comprehensive system of marketing tools and resources.